Serving the states in the Southwest, Donation Movers LLC provides fast, efficient and reliable relocation and moving services. Donation Movers help to move and relocate the residents of Arizona California, Colorado, Nevada, New Mexico, Oklahoma, Texas and Utah.
The total population of the Southwest in said to be around 19 million people. The Southwestern states were once part of New Spain in the Spanish Empire. Many of the Southwestern states were also originally part of Mexico before the Mexican-American War.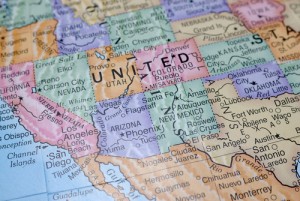 The Southwestern climate is generally dry and arid and the Colorado River runs through the states creating beautiful gorges at the Grand Canyon. Arizona and New Mexico have sprawling deserts and the crops mostly grow by irrigating from the Colorado River.
With over twenty years of moving experience, Donation Movers LLC has been serving the Southwest by providing loyal and honest services. Whether moving or relocating within the Southwest Donation Movers LLC will be there to provide the best moving services in the region. Call Today! 480.529.9586