In the fourth largest city in Arizona, Donation Movers LLC continue to provide outstanding moves and relocation services to the residents of Glendale. The city of Glendale is one of the fastest growing cities in the nation and Donation Movers LLC are proud to serve this community.
Glendale, Arizona has become a sports lovers dream city as it houses the NFL's Arizona Cardinals and the NHL's Phoenix Coyotes. The University of Phoenix Stadium, home of the Cardinals, hosted the Super Bowl XL11 in 2008, where the New York Giants faced the New England Patriots. Baseball fans can also get their fix living in Glendale as the MLB's  Chicago White Sox and the Los Angeles Dodgers share a spring training facility that is owned by the city.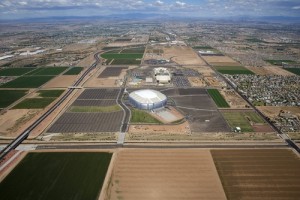 The city of Glendale has a population of 225,000 residents and continues to blossom. The Arrowhead Towne Center mall is a popular city attraction along with the Westgate City Center. Glendale has also been coined the antique capital of Arizona because of the antique district located in the historic center of the city.
Midwestern University, the first medical college in Phoenix and the Thunderbird school of Global Management are also located in Glendale drawing many students from around the world to city of Glendale.
A proposed light rail expansion to the city has recently been approved and will be complete by the year 2026.
Donation Movers LLC has over twenty years of moving experience and considered Glendale's first choice in moving companies. Donation Movers LLC are dedicated to ensuring the most efficient and affordable moves in the city. For more information call 480.529.9586 today.