Donation Movers LLC is proud to serve the self-proclaimed best-kept secret of Arizona, Queen Creek. Mirroring the small town values of integrity and honesty, Donation Movers LLC is Queen Creek's choice for its moving and relocating services.
Queen Creek caters to a rural, family-oriented lifestyle. It is the kind of place where everyone knows your name. As a small town with roughly 26,000 residents, Queen Creek is close enough to a metropolitan area to enjoy travel and shopping amenities, while being far enough away to maintain a close, community feel.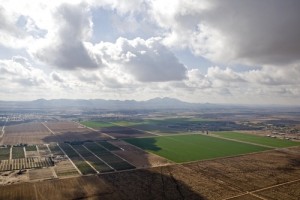 Before the scattered farm community was called Queen Creek, the area was known as "Rittenhouse." A railroad spur was located near Rittenhouse and Ellsworth roads, and served as a produce stop in the small town. As the community grew, the use of the railroad stop diminished and the community changed its name to "Queen Creek" in honor of a creek running from the eastern mountains through the present-day town.
Queen Creek offers Horseshoe Park & Equestrian Centre, known for its English and Western events as well as its availability for private events. Queen Creek is also a short drive to the San Tan Mountains, Goldmine Mountains and Superstation Mountains, all of which offer recreational activities to residents of all interests. Additionally, the town offers a community center, two community parks and four 18-hole golf courses.
Residents and visitors of the southwestern city can enjoy some of its unique attractions like the Queen Creek Olive Mill, Silver Rein Horsemanship horse tours or Schnepf Family Farms, which hosts a multitude of seasonal events.
With over twenty years of experience, Donation Movers LLC is the choice for moving and relocating within this small town. The loyalty and community valued by Donation Movers LLC have helped to achieve its rapid success. Call us today! 480.529.9586