As Florence, Arizona rapidly grows, the professional and reliable service of Donation Movers LLC continues to be the city's choice for moving and relocation needs.
Founded in 1866, Florence is the sixth oldest European settlement in the state of Arizona. A city that continues to expand, Florence is a city that believes in preserving its history as well as building for the future.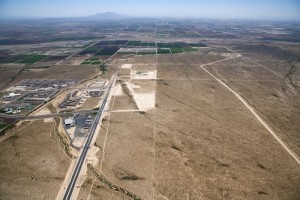 Residents and visitors alike can enjoy the city's historical downtown district along with other attractions like Arizona ATV Adventures, The Windmill Winery, St. Anthony's Monastery, Pinal County Historical Museum, and Moonshine Willy's bar. With such a variety of available recreation, Florence can really fit all interests.
Country Thunder, the nation's largest country music festival, is held annually in Florence every spring and the city is also home to the world's oldest children's rodeo.
Florence offers a variety of outdoor activities for those seeking adventure in the beautiful landscapes of the Sonoran Desert. Florence provides multiple off-roading areas and trails for off-roading vehicles and ATV's. Hiking is another favorite activity, with trails available in the Superstition and White Canyon Wilderness Areas. Some popular routes include the Tortilla Mountain Passage, the White Canyon Passage and the Alamo Canyon Passage. For those who would prefer a scenic drive, both the Pinal Pioneer Parkway and Florence-Kelvin Highway provide beautiful views.
With over twenty years of experience, Donation Movers LLC has been able to perfect its services. Putting the customers' needs and wants first while providing honest and professional services has kept Donation Movers LLC reputable and growing. For moving or relocating services within the Florence area, call today! 480.529.9586