Known as "Everybody's Hometown" the city of Prescott, Arizona is charming, quaint and honest. Donation Movers LLC share the same values as the town of Prescott and provide services that make moves and those relocating feel at ease.
Named after William H. Prescott, a popular writer during the Civil War, the city of Prescott served as the capital of the Arizona Territory from 1864 to 1867 and again from 1877 to 1889. Today, many of the historic buildings have been restored into restaurants, retail shops, museums and galleries.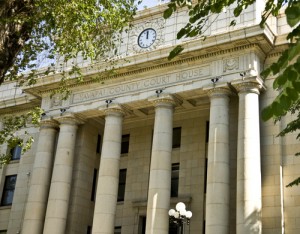 The infamous, "Whiskey Row" located at the center of the city was once a staple for "shady ladies" and Wild West legends, Wyatt Earp and Doc Holliday. The folklore suggests that Wyatt Earp's Brother, Virgil lived in Prescott and told his brother about the boomtown, Tombstone, Arizona. Today, Prescott has preserved many of the bars, hotels and historic sites that make Prescott interesting and intriguing.
The city of Prescott is nationally known for being home to the world's oldest rodeo. In 1888, a group of businessmen organized a "cowboy tournament" and offered cash prizes. From that point forward the Prescott rodeo has grown substantially and the rodeo sport has become a multi-million dollar enterprise.
Today, the city of Prescott is a great escape for those living in the Phoenix metropolitan area as temperatures remain relatively cool. The plethora of outdoor activities is also a great draw for tourists. The city has been named "Top Outdoor Adventure Town" because of the five scenic lakes, hiking, biking and horseback riding trails.
Donation Movers LLC has over twenty years of moving and relocating experience and is proud to be considered Prescott's home movers. For more Information call 480.529.9586.