With over twenty years of moving experience, Donation Movers LLC provides the fastest and most reliable moves in El Mirage.  Known as the "Gateway to the Northwest Valley", El Mirage has grown from a small farming town to a diverse urban city.
The earliest known settlers in El Mirage were the Hohokam, who inhabited land from Flagstaff to the Mexico Border. Known for their impeccable irrigation systems, the Hohokam were dubbed "Canal Builders." In 1867, the Hohokam irrigation system was rebuilt and designed for a more effective watering system for farming.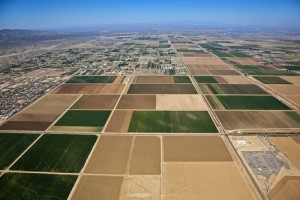 Established in  1937, agriculture was the leading industry in El Mirage and was considered a very small farming town. Today, the city has expanded to include both commercial and industrial services and has grown substantially in size. El Mirage has grown from 5,000 residents in the 1990s to 32,607 residents in 2006.
El Mirage has been able to keep the integrity of a small town while expanding exponentially. The city is close to  several professional sports arenas, golf courses and retail shopping centers.
Donation Movers LLC holds the same small town values and keeps customers at the forefront of their business. As a family owned and operated business the importance of customer satisfaction remains the ultimate goal of the business. With over 5,000 moves and relocations Donation Movers LLC are proud to serve the residents of El Mirage. For More information on Donation Movers LLC, call 480.529.9586.