Located on the historic route 66, the city of Flagstaff has been using Donation Movers LLC, for all of their moving and relocation needs. Donation Movers LLC has been serving the city of Flagstaff by providing the most efficient and reliable services in Arizona.
Flagstaff was named after the Ponderosa Pine Flagpole made by "the Second Boston Party," to celebrate the Fourth of July in 1876. Thomas F. McMillan is the first known settler in Flagstaff as he was the first property builder. Following the first settlement the town began to grow in size and in 1880  the town opened its first post office, attracting the railroad industry.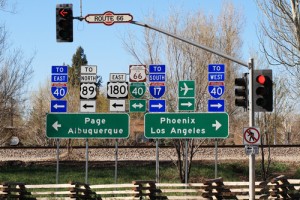 Astronomer Percival Lowell hired astronomer E. Douglass in 1894 to scout an ideal site for his new conservatory. Douglas named Flagstaff the next location because of the ideal elevation of the city. Today, the Lowell Observatory is a heavily traveled tourist destination and educational facility.
In the early days the city's economic structure relied heavily on the lumber, railroad and ranching industries. Today the economy is largely dependant on tourism, education, government and transportation.
Home to Northern Arizona University, Flagstaff draws students from all over the world. The school was established in 1889 as the Northern Arizona Normal School and renamed Northern Arizona University in 1966.
With over twenty years of experience, Donation Movers LLC has been able to perfect its services. Putting the customers' needs and wants first while providing honest and professional services has kept Donation Movers LLC reputable and growing. For moving or relocating services within the Flagstaff area, call today! 480.529.9586