Donation Movers has been serving the "Entertainment Capital of the World" by providing the best relocating and moving services available in the Southwest.  With over twenty years of experience, Donation Movers are Las Vegas's number one choice for moving and relocating.
Donation Movers is proud to serve those moving and relocating to Las Vegas while providing the best and most affordable services in the Southwest.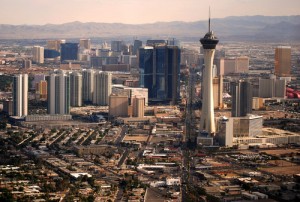 Las Vegas is the largest populated city in Nevada and the 31st most populated city in the United States. The city is internationally known for its casino-hotels and the wide array of entertainment. Tourists from around the world visit Las Vegas  for gambling, shopping and fine dining.
Established in 1905, as a railroad town, the city began to grow around 1935, when the Hoover Damn was constructed leading tourism through the city of Las Vegas,  The legalization of gambling in 1931 led to the construction of casino hotels that make Las Vegas famous. Las Vegas earned the name "Sin City" for the cities tolerance on adult entertainment.
In 1931, Las Vegas's first casino called the Northern Club opened on Fremont Street starting the casino frenzy downtown. The majority of casinos are now centralized on the Las Vegas Strip, which is located in the city limits.  In 1989, the Mirage opened which started a trend in resort like casinos moving tourism from downtown to the southern portion of the Las Vegas strip.
Donation Movers, also considered Las Vegas Movers provide the reliable and efficient moves in the Southwest, Donation Movers LLC are your answer to a clean and easy move. For more information call 480.529.9586.