The Tempe based family moving company Donation Movers is offering an unbeatable pack and move service that will make the moving process easier, more efficient and less stressful. Paul Schmitt is the owner and operator of Donation Movers and has over 5000 moves under his belt. Donation Movers is a properly licensed and insured moving company and they guarantee every move to be safe and smooth.

Vickie Kennedy says, "It's not often that you find movers that you can trust. But, you have found them here. Paul and his crew were fantastic. They came in worked very hard to get everything out. They are fast and take great care of all the items."
Donation Movers were recently awarded the super service award from Angie's List which recognizes industry leaders. This award is only given to 5% of companies featured on the Angie's list website.
The current pack and move special will include movers, a moving truck and all moving supplies, i.e., boxes, tape, packing paper, bubble wrap, blankets and shrink wrap. Donation Movers will arrive at your home, office or apartment and will hand pack every section of your home and label the boxes appropriately. This makes for easy unpacking for whoever does it. Donation Movers will divide and pack up your place as fast and safe as possible.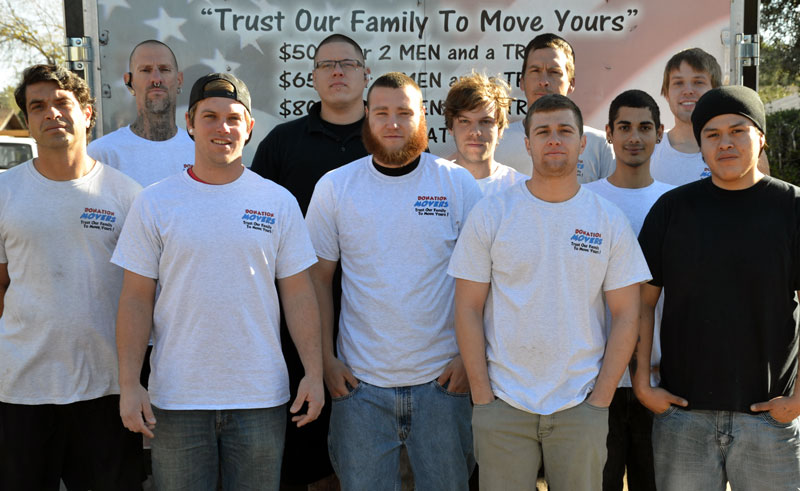 Unlike other moving companies, Donations Movers offer to unpack for you. If you prefer to do the unpacking, Donation Movers will come to pick up the moving materials for you, free of charge.